Program: Barbara Drazkov & Mazen Kerbaj (29.06.2022) Reinhold Friedl & Michał Jacaszek (30.06.2022) Frank Gratkowski & Maja Miro, Reinhold Friedl & Frank Gratkowski (01.07.2022) Farida Amadou & Piotr Damasiewicz, Michał Jacaszek & Jerzy Mazzoll (02.07.2022)
buy ticket
Barbara Drazkov & Mazen Kerbaj Wednesday

29.06.2022

, 7:00 PM

Klub SPATiF

, Al. Ujazdowskie 45, Warszawa
Barbara Drazkov
Barbara Drazkov is a pianist, piano preparator, composer and performer living in Brussels. After studying at the Academy of Music in Poznan, she continued her studies in Cologne and Lübeck as a scholarship holder of the German Government. She then moved to Spain where she worked with flamenco musicians and contemporary music ensembles in Seville. She has been living in Belgium for 11 years now and has played concerts all over the world, including the Sydney Opera House, the NCPA in Beijing, the Auditorium in Rome, the Bunkamura Theatre in Tokyo, the National Opera in Amsterdam, during Ars Musica in Brussels and at the Warsaw Autumn Festival. She is associated with contemporary dance theaters in Belgium, Holland and Spain and composes music for theater and animated film. She collaborates with Dominik Strycharski, the Indian mridangam virtuoso Manjunath BC, the Moroccan singer Mohammed El-Arabi Serghini, and composers such as Paweł Mykietyn, Szymon Brzóska, Nicholas Lens, and Wim Henderickx. She is known for her performative activities such as the Green Pianist bicycle concert tour, the Invisible Pianist concert in the dark, and the manifesto against polluting public places with music Present from the Artist. Drazkov collects old, often neglected pianos and gives them new life through her original preparations.
Miejscówka z Dwójką | Barbara Drazkov Drążkowska. Pianino preparowane na 9 palców
Mazen Kerbaj
Mazen Kerbaj is a Lebanese comics author, visual artist, and musician born in Beirut in 1975. He also works on selective illustration and design projects and has taught at the American University of Beirut. Mazen Kerbaj is widely considered as one of the initiators and key players of the Lebanese free improvisation and experimental music scene. He is co-founder and active member of MILL, the cultural music association behind Irtijal, an annual improvisation music festival held in Beirut since 2001, and co-founder of Al Maslakh, the first label for experimental music in the region operating since 2005. As a trumpet player, whether in solo performances or with long-lasting groups like "A" Trio, Kerbaj pushes the boundaries of the instrument and continues to develop a personal sound and an innovative language, following in the footsteps of pioneers like Bill Dixon, Axel Dörner and Franz Hautzinger.
Percussion Trio | This overdubbed trumpet solo piece is dedicated to my partners in the Sawt Out Trio: Burkhard Beins and Michael Vorfeld (both playing percussion).
---
buy ticket
Reinhold Friedl & Jacaszek Thursday

30.06.2022

, 8:00 PM

Dom Zabawy i Kultury DZiK

, ul. Belwederska 44A, Warszawa
Reinhold Friedl
Reinhold Friedl studied piano among others with Alexander von Schlippenbach and Alan Marks in Berlin, composition with Mario Bertoncini (nuova consonanza) and Witold Szalonek. He collaborated with musicians like Keiji Haino, Elliott Sharp, Alvin Lucier, Zbigniew Karkowski, Lou Reed, Carsten Nicolai, Diotima String Quartet, Laurie Anderson – to name a few - and released more than hundred CDs. Beside his activities as composer and as leader of the internationally acclaimed new music group zeitkratzer, Reinhold Friedl is renowned for his passionate and peerless piano performances. He invented numerous new techniques of playing a grand piano directly on the strings and baptised it "inside piano".
Jacaszek
Michał Jacaszek is a Gdansk-based composer and producer of electroacoustic music, combining electronically prepared sounds with live instrumentation. He collaborates with visual and video artists, choreographers, photographers and film and theater directors. He creates music for film, theater and radio plays. He is a member of the Polish Electroacoustic Music Association and the Polish Film Academy.
"Gardenia", live at Pardon To Tu. Warsaw Autumn festival 2020
---
Frank Gratkowski & Maja Miro Friday

01.07.2022

, 8:00 PM

Klub SPATiF

, Al. Ujazdowskie 45, Warszawa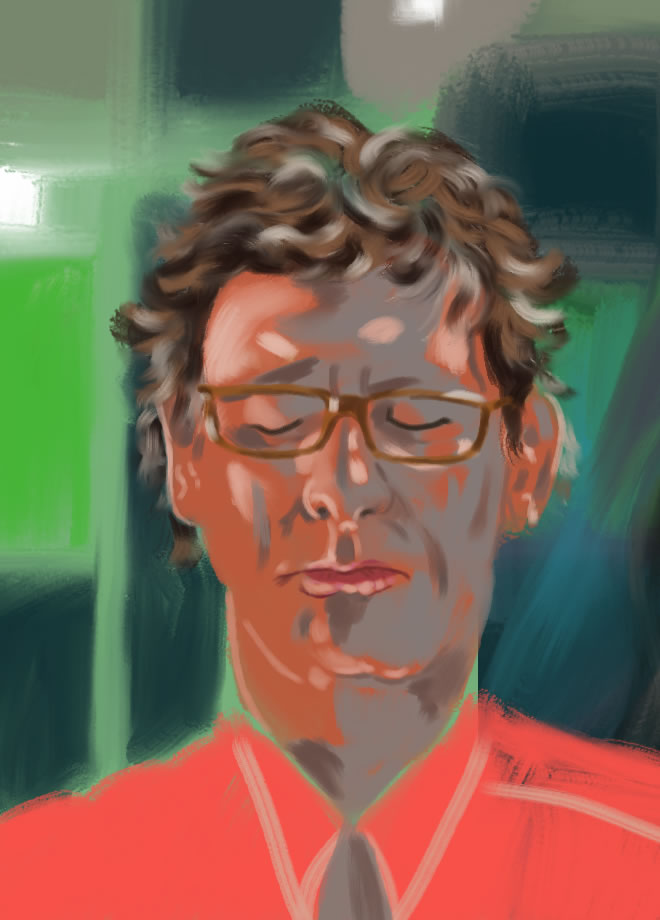 Frank Gratkowski
Frank Gratkowski is a freelance saxophonist, clarinettist, improviser and composer currently living in Berlin, Germany. He studied saxophone at the Kölner Hochschule für Tanz und Musik (Cologne Music Conservatory). He has been teaching at his alma mater for more than 20 years. Gratkowski released over than 30 albums under his name and he appeared on many more as a sideman. His musical range is quite limitless and includes experimental music, jazz, improvised music, contemporary classical music, rock and electronic music. He performs worldwide solo and as a member of orchestras. He also composes for different ensembles, recently focusing more on sound and microtonality.
Maja Miro
Maja Miro is a multi-flute player, improviser and composer. She specializes in playing historical transverse flutes, both in the context of early music and contemporary music. As a flutist, she creates original musical projects, situating traverso and other historical instruments in new contexts. She commissions and prepares world premieres of contemporary compositions for historical instruments, collaborating with Polish, Dutch and Ukrainian composers. At the Academy of Music in Gdansk she defended her doctoral thesis on this subject. She is president of the Silva Rerum Foundation which organizes concerts, educational cycles and festivals. She completed studies in historical flute performance in Cracow and Amsterdam, as well as applied psychology (UJ). She is a lecturer at the Academy of Music in Gdansk. Within the framework of the first scholarship from the Ministry of Culture and National Heritage, she researched preserved flute parts in 18th-century musical archives in Poland and now, within the framework of another scholarship, she has undertaken the construction of her own multiflute.
Pieśń czasu głodu i niebezpiecznego powietrza, Kancjonał Wileński ewangelików reformowanych
additional concert

Reinhold Friedl & Frank Gratkowski

Reinhold Friedl and Frank Gratkowski are perceived as two pillars of the international zeitkratzer orchestra. Their recordings on the album "Moon" which will have its world premiere during this edition of SuperSam are seemingly far echoes of zeitkrazter music. At times, they may seem to be its opposite. However, these are still the same people who carry the fire of the crazy zeitkratzer orchestra of heirs and promoters of the work of such composers as Ianis Xenakis or Zbigniew Karkowski. The duo reveals many details that are submerged in the zeitkratzer's sonoristic music, inviting you to listen to details that at the end herald the musical apocalypse.
---
Farida Amadou & Piotr Damasiewicz Saturday

02.07.2022

, 8:00 PM

Klub SPATiF

, Al. Ujazdowskie 45, Warszawa
Farida Amadou
Farida Amadou (b.1989) is a self taught bass player based in Liège, Belgium. The electric bass has been her main instrument since 2011. In 2013, she started to play a lot of different musical genres, including blues, jazz and hip-hop. The same year, after meeting L'Oeil Kollectif, she got interested in improvised music and started to play with percussionist/drummer Tom Malmendier. In late 2019, Farida Amadou focused on her solo performance, and experimented with different collaborations simultaneously. In 2021, commissioned by Europalia, Farida created a sound installation with the support of Overtoon, QO2 and ateliers claus. Farida Amadou was also part of the OORSTOF series (curated by SoundInMotion – Antwerp) project with Ken Vandermark and his band MARKER.
Farida Amadou recorded at les ateliers claus for Suoni Per Il Popolo
Piotr Damasiewicz
Piotr Damasiewicz is a composer, trumpet player, multi-instrumentalist, educator, traveller and curator of international music platforms. In addition to studying the trumpet, he studied the double bass, piano, classical singing - including Gregorian chant. He also studied choral and chamber conducting, arranging and composition. In his work he draws on the language of jazz, 20th century classical music, ethnic music, recent music, including European improvised music and experimentation. He is currently pursuing a doctorate at the Feliks Nowowiejski Academy of Music in Bydgoszcz at the Faculty of Instrumental Music. He plays in such bands as Power Of The Horns, Mnemotaksja, Into the Roots, VienesseConnections and ImproGraphic.
Piotr Damasiewicz solo, Hofkirche Dresden St.James Road 2019
additional concert

Jacaszek & Jerzy Mazzoll

The meeting of a veteran of free improvisation with a master of ambient and cinematic landscapes might suggest that we are dealing with yet another combination drowning jazz in easy listening festival pop-corn. Nothing could be further from the truth. Two thirds of Rimbaud's band offers music that goes against any fashion or trend. It is brutal in its simplicity, intense and violent. It contradicts avant-garde virtuosity, strips away the aura of mystery created by synthesizer patches but also goes against the festival audience's demand for eclectic electronic jazz that can be framed in a club aesthetic. This separate proposition is meant to encourage further exploration and journeys into the unknown.
---
Super sam + 1
Idea
This is the seventh and final edition of the SuperSam + 1 project, carried out in Warsaw by the Mózg Foundation - Foundation for Contemporary Music and Interdisciplinary Forms.
So far 120 concerts have been held as part of the project, during which 80 musicians have performed. We started at our headquarters in Teatr Powszechny and later moved to Dom Zabawy i Kultury and then to SPATiF club. One of the evenings took place in the store Płyty Gramofonowe on Ząbkowska Street.
SuperSam +1 is a cycle of master performances. SuperSam + 1 presents recognized Polish and foreign artists focused on original, experimental and innovative actions.
"SUPER" in the title means that the program will be built around recognized artists - masters. "SAM" (pol. alone) speaks of a solo performance, of course, but also of creative solitude. The "+1" in the title symbolizes the appearance of a partner in the creative act, which in practice means that each evening is crowned with a duet performance. One of the rules of selection of artists is that musicians meet each other on stage for the first time.
The originator of the name "SuperSam" in reference to solo concerts is clarinetist Jerzy Mazzoll, who organized a series of concerts in the Gdańsk club Plama. In the 80s nad 90s this place used to be a self-service grocery store called supersam.
In 2013, the project called "SuperSam" was realized in Mózg club in Bydgoszcz. In 2015, during the Warsaw part of the 11th Mózg Festival, a series of solo performances was part of the program. The program was arranged so that two solo concerts were scheduled for each evening. It was then that the idea of creating duets with artists who had never performed together came up. For many of them, meeting on stage was also the first meeting in their lives.
Each of the evenings of SuperSam + 1 cycle is a performance of one foreign and one Polish artist. All artists are invited to present premiere works, never performed before. The idea of duets is itself premiere, because artists who will perform with each other will do it for the first time, building the newest work possible.
An additional part of the project is the video recording of all activities. The productions are available at: mozg.art.pl/mozg-on-screen
The originator of the current form of SuperSam + 1 is Sławek Janicki, double bass player, filmmaker, founder and head of the Mózg club, as well as president of the Mózg Foundation, the organization formally responsible for the project. The program of this year's SuperSam + 1 was built in close cooperation with Grzegorz Tyszkiewicz - outstanding music expert and owner of Bocian Records label which has been cooperating with Mózg Foundation and its Muzyka z Mózgu publishing house for several years.
This year the project has also gained a new form condensed to four days, hence its full name SuperSam +1 mini festival.
---